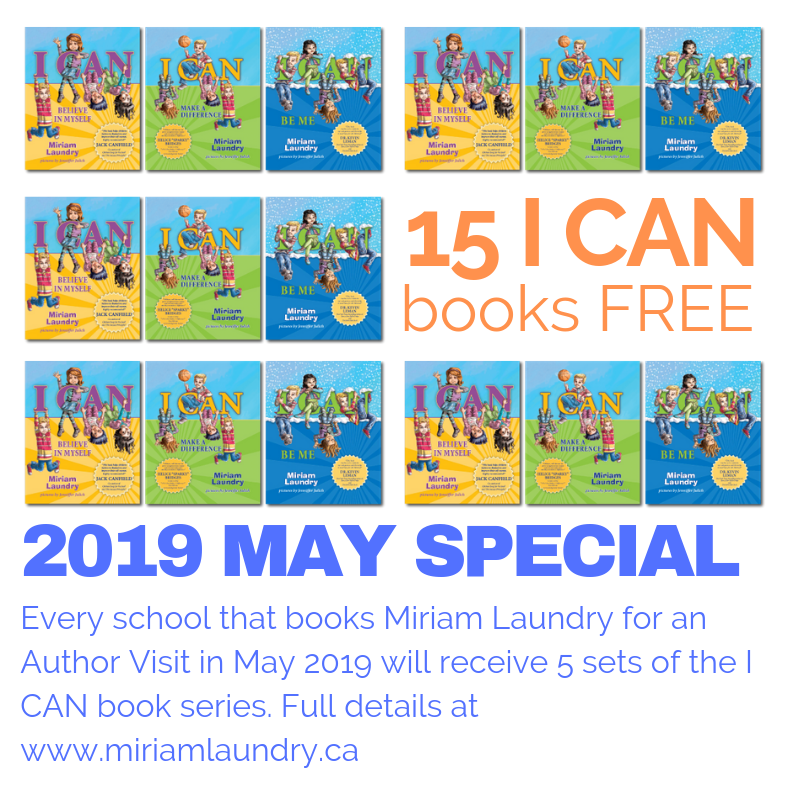 CMHA Mental Health Week is coming up and May will be here before we know it. May can't come soon enough with the warmer weather and we can finally say goodbye to snow days (amirite?)
So, here's the deal. Every school that books Miriam for an Author Visit in May will receive five sets of the I CAN series, FREE. That's fifteen books at $180 value!
This is a super great way to promote positive mental health for your students. Think about it: You can bring in this Award-Winning Author AND put books into the hands of your students at the same time.
Has Miriam already visited your school? She has three different I CAN books, each with their own presentation, that you can choose for your Grades 1-6. Easy-peezy-lemon-squeezy.
Miriam's schedule fills up fast as this is the most popular time for her, so book her while you still can.

What is CMHA Mental Health Week?
The Canadian Mental Health Association (CMHA) has the following information to sum it up in a few short sentences:
"CMHA Mental Health Week is a Canadian tradition, now in its 68th year. But what is mental health, exactly? Well, for one, we all have it. It's not something that just affects the 1 in 5 Canadians who have a mental illness. We all have mental health. Just like we all have physical health. Every one of us. 5 in 5."
Find out more at mentalhealthweek.ca