We want to publish your book.
Imagine what it would feel like to hold your children's book in your hands. Miriam's publishing company, Laundry Books, is seeking authors with compelling children's book ideas. This is a twelve month mentorship and mastermind where Miriam helps you go from a rough story to finished product.
The Mastermind Publishing Partnership
Have your book published within the year

Avoid costly mistakes with the expert, one on one advice from Miriam Laundry

Retain all the rights to your book, and all the profits!

Get access to an exclusive, highly motivated mastermind group for collaboration and support

Don't worry about the technical aspects like editing, book design, and getting your book into the market. It's included!
BONUS: 1 Day Workshop in Niagara. Meet fellow mastermind partners and learn the ins and outs of publishing and marketing your book with Miriam.
To apply for consideration inquire below.
Accepting Applications: March 22, 2020 – May 22, 2020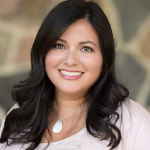 Miriam Laundry is a best-selling author and educational speaker whose message empowers children, teens, and adults to believe in themselves. Her first children's book, I CAN Believe in Myself, set a Guinness World Record™ in 2014. After self-publishing three award-winning, best-selling children's books, Miriam landed a four book deal with HCI Books and is now distributed by Simon and Schuster (2019).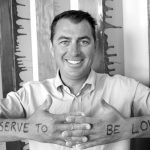 I started working with Miriam 6 months before my book was released. I was unsure if I could become a #1 Bestseller, but Miriam kept me organized. She helped me get clear on my vision for the future and reminded me of it often. We had a weekly call where she kept me on a timeline. Our calls were the accountability I needed to stay the course. I had dreams of travelling and spreading my message throughout Canada and maybe in the future internationally. I am grateful for Miriam! Through her Coaching I became a #1 Amazon Bestseller and am travelling for my speaking engagements. I will be in India, the Philippines and Dubai in the next couple of months spreading my message. With the right person backing you and a willingness to work, things can happen that quickly! I would highly recommend Miriam as someone to have on your side coaching you through your special project – even coaching you through life.
Forrest Willett, #1 Bestselling Author of Baseballs Don't Bounce
I can honestly say Miriam helped me towards my path on becoming a #1 Amazon Bestselling author and without her, the feat would be a lot less possible. She was kind enough to speak me through the ins and outs of the process, being there for me every step of the way while providing amazing advice and wisdom. She truly was instrumental in this accomplishment, and her encouragement and feedback was well thought out and inspirational. She really is an inspiration and someone kind enough to take the time out of their days to help someone looking to take that next step. I would like to thank her for her guidance and help throughout this process. She was accountable and offered great tips
Evin Joseph, #1 Bestselling Author of Tipping The Scales - A Step by Step Guide for Teens to Help Achieve Balance in Life
This Twelve Month Mentorship Includes:

| | |
| --- | --- |
| | Mastermind Publishing Partnership. |
| Publish Your Book | We publish your book |
| Private Coaching | (5x) 45 minute Private Coaching Calls with Miriam |
| Mastermind Group | (15x) 60 minute exclusive, focused Mastermind Calls  |
| Best-Selling Author Status | You've got the support of our team and access to a larger audience. |
| Concrete Marketing Strategies | Professional, collaborative help for a custom strategy that suits your needs. |
| Professional Editing | We do it for you! |
| Book Layout | We do it for you! |
| Interior Book Design | We do it for you! |
| Book Cover Design | We do it for you! |
| Amazon Set Up | We do it for you! |
| Make a Difference | Learn how to maximize the impact of your message. |
| Expert Advice | Draw on Miriam's experience and avoid costly mistakes. |
| Profit Generating Strategies | Tried and true methods for generating income with your book. |
| Social Media Strategies | Learn what works and what doesn't with facebook, twitter and instagram. |
| Social Media Graphics | We do custom graphics for you! |
| Book Rights | You retain all the rights to your book. |
| Private Facebook Group | Instant access to motivated, focused individuals like yourself. |
| | |
1 Day Workshop

Meet fellow masterminders and learn the ins and outs of publishing and marketing your book with Miriam. The journey to becoming a successful author requires the support of a strong community, and this workshop is designed to do just that. Meet the fellow authors who will be walking along side you over the ten months from start to completion. Connect with Miriam and get a solid foundation on what it takes to successfully publish and market your book. This workshop will equip you with a clear schedule for the next ten months and connect you with individuals who will keep you motivated to becoming a published author in 2020!
Date: June 20, 2020
Location: Niagara Region, Canada
Pricing
Mastermind Publishing Partnership $5700 CAD ($4400 USD)
| | | |
| --- | --- | --- |
| | CAD | USD |
| In Full | $5700 CAD | $4400 USD |
| | or | or |
| Payment Plan | $2500 down + $440 x 9 months | $1700 USD down + $360 x 9 months |
| | | |
| | | |
Coffee with Miriam
Just want to grab a "cup of jo" with me? Want to pick my brain? I'm available for going for a coffee (Niagara Region) or connecting online for private coaching.
| | |
| --- | --- |
| | PRICING |
| 1 Hour Session | $200 CAD or $150 USD |
| (3x) 1 Hour Sessions | $500 CAD or $400 USD |