The TWUC subsidy application is now open for schools booking author visits in the 2020/2021 school year. The Union subsidizes a portion of the author's reading fee and travel and accommodation costs.
I would love if you invited me back to your school, of course, but just to be clear, this is something that is open for any school visits booked with any authors registered with the TWUC (they have some really great ones!)
All the details for applications can be found here: https://www.writersunion.ca/ontario-writers-schools
Free Online Training: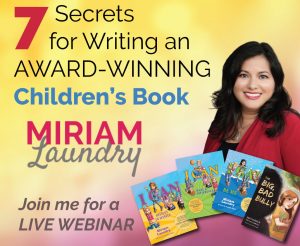 Do you have a children's book that you want to publish yourself? This is the PERFECT time to work on it. I am running another LIVE Writing Webinar on April 17th.
7 Secrets to Writing an Award-Winning Children's Book was wonderfully popular last month. I want to make sure you are able to join me for the next one.