Hello! We are back safe and sound from Disney World and I can tell you what I found worked really well, and what really didn't from all the prep work I put in. Here are Disney World Tips by Miriam Laundry.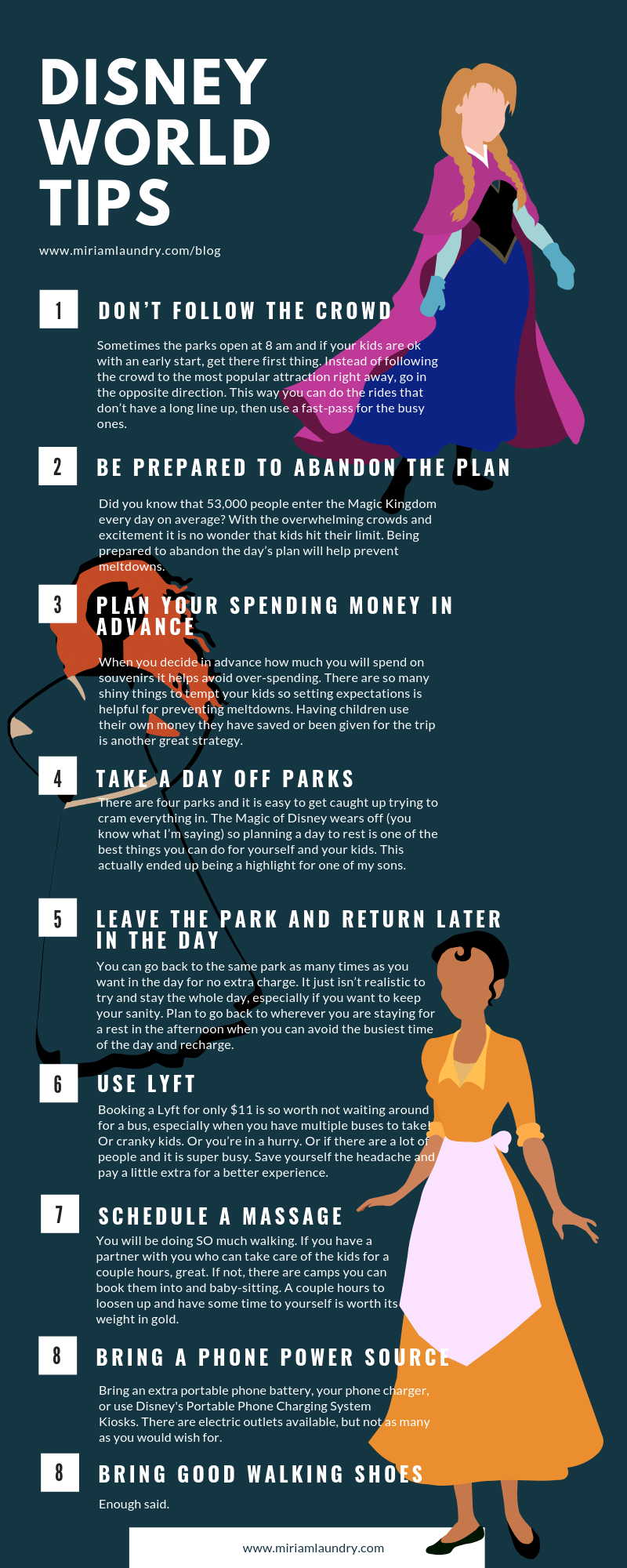 What Worked Really Well
1. Don't follow the crowd.
We planned to get to the Magic Kingdom early. When we went in everyone was going towards the Seven Dwarfs Mine Train. Instead, we went the opposite direction. There was nobody! We did tonnes of rides with no lineups and were able to use a fast-pass for the Seven Dwarfs Mine Train later on. In contrast, on the second day we went with the crowd to the Slinky Dog Dash ride (it is super popular right now at Hollywood Studios). It was a 40 – 60 minute wait, even though we were there first thing in the morning. What I learned: Go against the crowd and maximize your fast-passes for the most popular rides.
Fast-pass tip: Fast-passes are available 60 days in advance if you are staying at a Disney resort, and 30 days if not.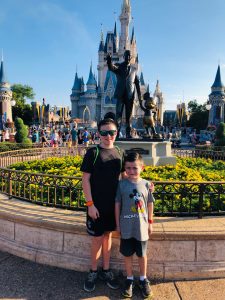 2. Be prepared to abandon the plan.
Did you know that 53,000 people enter the Magic Kingdom every day on average? It's no wonder that with the amount of people, the heat, and the extra sugar kids hit their limit. I knew I had to watch for signs of wavering energy with my kids, and I am so glad I did! We were at the park at 8 am and Aiden was done by noon on the first day. So, we sat down for lunch, did a few more rides and then left. Instead of pushing through for the full day as planned, I adjusted to roll with his needs. What I learned: Being prepared to abandon the day's plan worked really well and prevented meltdowns.
Meltdown Tip: Kids aren't the only ones that get overwhelmed. Watch yourself as well as your kids to see if you need a break, too.
3. Plan your spending money in advance.
I knew that I was going to spend a little on a trinket or a souvenir, but anything else the boys wanted were going to have to buy themselves. My kids brought their own money and were able to buy a couple things they wanted. Lucas bought a Mickey Mouse bubble maker and Aiden bought himself a fan that you spray water with to cool yourself. I ended up carrying it because he didn't want to carry it. I ended up using it more than him. After a while he said "Mommy, do you think you should pay for half of it since you are using it so much?" Hahaha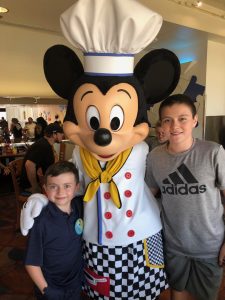 4. Take a day off parks.
This was my first time trying it, and it was one of the best decisions I made. There are four parks and it is easy to get caught up trying to cram everything in. For our day off I let the boys sleep in and play on their electronics. We had a lunch with the Mickey Mouse and friends. We weren't in a hurry or on a schedule. In the afternoon we took a nap and quiet time, then we went to our dinner reservation. Afterwards, we took in fireworks from one of the hotels. What I learned: The Magic of Disney wears off (you know what I'm saying) so planning a day to rest is one of the best things you can do for yourself and your kids. What completely shocked me was this ended up being one of Aiden's highlights of the trip!
Fireworks Tip: There are several hotels where you can just go and watch the fireworks from. The Grand Floridian, for example. Several hotels have firework viewing spots.
What I Wish I would Have Done Differently.
5. Leave the park and return later in the day.
This is something I didn't know: you can go back to the same park as many times as you want in the day for no extra charge. The first day we started at the park at 8 am and my plan was to stay until fireworks later in the evening. Guess what? That was way too long of a day for the boys. Here is what I learned: the first 2-3 hours at the park are the best. After that, the heat sets in and the crowds increase. The solution is to take breaks. If I had known we could return to the park, I would have gone to the park for the morning, had our lunch, then gone back to the hotel for a nap and some downtime. Then we could have gone back later in the day for more rides and fireworks. It just isn't realistic to plan to stay the whole day, especially if you want to keep your sanity. I would rather my kids have 3-4 hours of solid fun and leave it at that, then try for the full day and have bad memories and meltdowns.
6. A locker isn't necessary.
My idea for using a locker to store stuff wasn't as useful as I thought it would be. If you remember, I had it crammed full of "just-in-case" items, most in case of weather emergencies. It was nice to have that back-up in my mind, but because the weather was good we only ended up using it the first day. What I Learned – Getting a locker for the first day was good because it gave me that "just-in-case" peace of mind. Once we knew the weather was good and knew what to expect, it wasn't necessary for the rest of the trip.
7. DO MORE LYFTS.
I wish I would have booked more Lyfts for transportation to and from the parks. It was only $11! That is so worth not waiting around for a bus, especially when you have multiple buses to take! Or cranky kids. Or you're in a hurry. Or if there are a lot of people and it is super busy. Just over-all – I would have booked more Lyfts or the Minnie Van they offer.
8. Schedule a Massage.
I was walking so much and my legs hurt so much. My problem was the boys. Who was going to watch them? If you have a partner with you who can, great. If not, there are camps you can book them into and baby-sitting. I'm an introvert, so a couple hours to loosen up my muscles and have some time to myself would have been worth its weight in gold. What I Learned: quiet time for mommy is also essential.
9. Next time I will bring these things:
Good walking shoes. I can't say that enough.
A way to charge our phones. You know those wireless charging things you can bring with you to charge your phone when you don't have access to an outlet? It's like an extra battery you can carry. Those. I would have brought one or two of those OR made use of Disney's Portable Phone Charging System Kiosks.
Highlight for Aiden (age 11) – He said his favourite was the first couple hours of the Magic Kingdom and our Day Off! Go figure.
Highlights for Lucas (age 6): The Animal Kingdom. When you go into the park you get this book, The Wilderness Explorer Handbook. The idea is to go around the park and collect stickers. When you get all 25 stickers you become an official Wilderness Explorer. For every sticker they teach different things and there is a short and easy activity. For a competitive six year old, this is super fun. Aiden was not as thrilled, haha, but you should have seen Lucas' face when he was announced as a Wilderness Explorer at the end.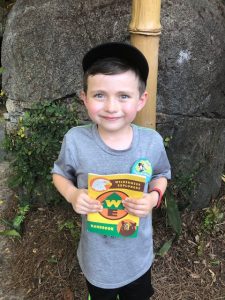 Highlight for Me: Watching Lucas' face when he saw the Disney Castle for the first time. (see the video on my Instagram story) and the Animal Kingdom. It is by far my favourite Disney Park.